SEO Company In Chandigarh
Unlock the power for your business with best SEO company in Chandigarh
If you know what you want for your business but don't know how to get it, you are not alone. Digital Buddha Technologies is a premier SEO company in Chandigarh that offers cutting-edge SEO solutions to hundreds of businesses. SEO or search engine optimization is our top-rated endeavor which derives proven results for businesses. We have mastered both the art and science of deriving traffic and qualified leads for businesses. So, if you have a perspective to maximize revenue yield for your business, we can set you apart from the competition. We strive to exceed your marketing goals and boost return on investment.
Get started today with Digital Buddha Technologies solutions
We are a trusted SEO company in Chandigarh offering tailored solutions to meet your needs. Our SEO experts work hard and act smart to provide personalized solutions. So, despite the size and type of your business, we bring you the best chances of online success. We offer a suite of SEO services that help to increase your website ranking to get recognized more online. Check how our process of search engine optimization works for businesses below.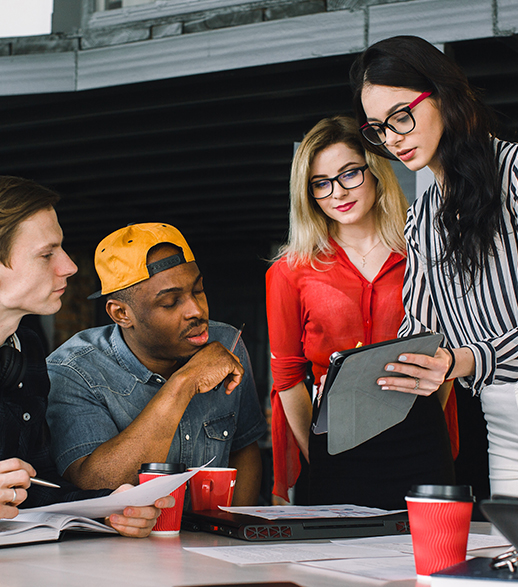 SEO is focused on effective keyword research and optimization. So, Digital Buddha Technologies takes a plunge to research relevant keywords for your website. We prioritize the use of the best keywords to drive traffic to your web pages. Chandigarh SEO company possesses the best tools to identify relevant keywords that derive traffic. Thus, you can expect your website to rank higher on search engine results.
Content development is an integral phase of our SEO services in Chandigarh that adds value to websites. We develop engaging texts with infographics and keywords for your target audience. Thus, users can get relevant information about your products and services which drives conversions. Digital Buddha Technologies has an expert team of creative content creators to develop engaging copies.
It possesses an overall scenario of optimizing websites by reviewing technical factors such as indexing, crawling, security, and loading. We aim to remove any issues related to the performance of your website to improve its search engine accessibility. Thus, solid technical SEO maximizes the advantage of other SEO practices to make it authoritative.
SEO is not limited to what you have on the website. But it considers how other websites on the web perceive your website. Thus, Digital Buddha Technologies connects your website with high-ranking websites through link building. Thus by getting links from imposing sites, you can show that your website deserves a high SEO ranking.
Let's Talk With Digital Buddha Technologies
We'll help create a Digital Marketing package that suits your specific needs.
You can get high search engine results with location-specific intent using local SEO. Whether you own a brick-and-mortar store, Local SEO company Chandigarh helps you gain subtle visibility. We optimize your local searches based on specific locality in Chandigarh. By building your brand authority with Google-My-Business, we bring footfall of potential buyers to your physical store.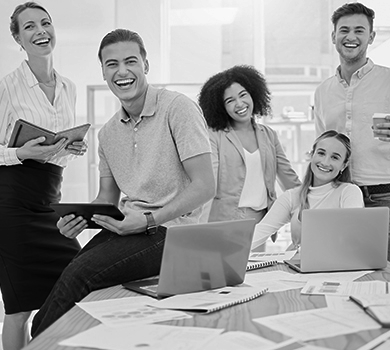 This subset of search engine optimization works to bring value to your online store. Using effective SEO strategies and tactics, we bring more visibility to your online store. Also, we can combine the act of search engine optimization with PPC and social media marketing. These elements of digital marketing can instigate effective outcomes for your online branding.
Typically known as on-page SEO, it works to yield high-quality traffic to your website. At Digital Buddha Technologies, we endeavor to align with best SEO practices to make your website reliable and visible. Thus, we craft quality-rich content using the right keywords, titles, meta tags, and images. It empowers your website ranking and optimizes each page of your website to become visible to search engines.
Boosting brand credibility and exposure of the site is a key goal for off-page SEO services in Chandigarh led by us. By partnering with us, you can get quality content in the form of blogs, articles, and guest posts. Such content is used to fetch quality backlinks for your website to enrich its online branding with higher search engine results.
SEO reporting and results measuring
Apart from implementing effective SEO strategies, Digital Buddha Technologies also measures SEO results. Our SEO specialists use tools to track how the SEO techniques are producing results. Thus, it gives us a transparent overview of your website performance. So, we can craft a line of action to put more effort into deriving expected outcomes.
Leverage the best SEO advantage with us
Digital Buddha Technologies has been established as an eminent SEO company in Chandigarh for delivering high-end results. We have received awards and recognition from SEO industry leaders. Also, you can check 5+ ratings on Google by our existing clients across Chandigarh and surrounding areas. So, by consulting us, you can get perceptible, measurable, and realistic SEO results for your business. 
Let's dominate the online business world with our SEO services!